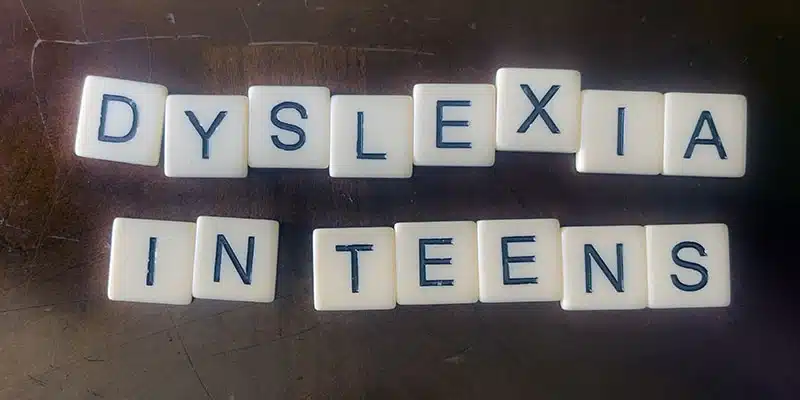 In This Article We'll Discuss:
Add a header to begin generating the table of contents
If you have a teenager with dyslexia, you know that there is much more to the diagnosis than trouble with reading or spelling. Dyslexia is a specific learning disorder or learning disability that impacts people's understanding of language. Dyslexia is widespread, with some estimates stating that up to 15 to 20 percent of the population has the condition.
Dyslexia has nothing to do with intelligence! People who are dyslexic often have an above-average IQ. Though reading, spelling, and many other tasks are difficult for them, people who are dyslexic can still become skilled readers or writers. It just means that getting to that end requires a different path. This is true for most things when it comes to being a dyslexic person. Forging a path is the dyslexic way.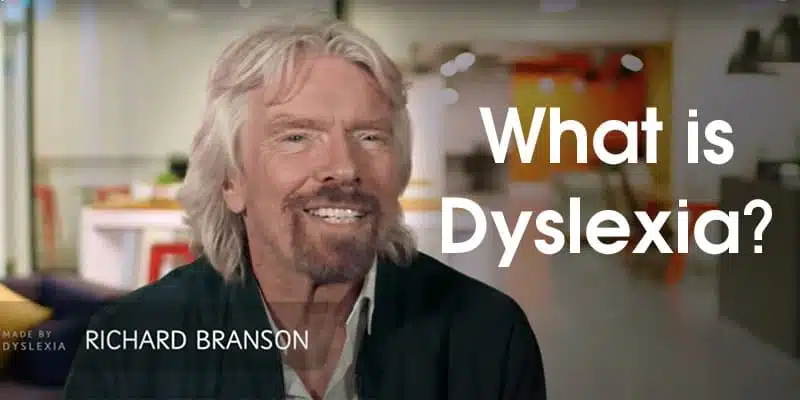 Signs of Dyslexia: A Developmental Progression
Dyslexia signs will often become apparent in elementary school when reading, writing, and math concepts are introduced. But as a parent of a dyslexic student you may have noticed signs of dyslexia in your child earlier. Every person with dyslexia is unique and has their own ways of coping. They will never fit the mold. There are, however, some general commonalities most dyslexic kids share:
Signs of Dyslexia in Preschool
Common signs a dyslexic student shows in preschool include:
Learning to talk late
Trouble following multi-step directions
Mispronounce words
Learning difficulty with letters, colors, or days of the week
Difficulty rhyming
Difficulty sequencing sentences
These students might show interest and ability in activities like drawing, puzzles, and building models.
Typical Dyslexia Signs in Elementary School
These students might show interest and ability in activities like drawing, puzzles, and building models.
Poor spelling
Avoids reading/poor reading skills
Trouble hearing individual sounds in words
Confusing similar letters
Struggling to read even when words are familiar
Substituting words when reading aloud
Struggles may peak again during middle school and high school when language, organizational skills, and planning are stressed. However, despite these struggles, you may recognize that your dyslexic teen excels in other areas.
The Science Behind Dyslexia
Most of the scientific information that follows was summarised from the book, The Dyslexic Advantage, written by Brock Eide, MD., MA, and Fernette Eide, MD. This book is a highly recommended read for anyone struggling with dyslexia or the parents of a dyslexic child. It is available in many formats.
When it comes to the cause of dyslexia, structural differences in the brain can be to blame for the language based learning disability.
These differences are not well understood, but researchers think they stem from early development when the brain forms functional networks. Unfortunately, these networks don't develop in a "well-integrated way," creating processing impairments.
These impairments generally manifest in difficulties processing language, specifically phonological awareness. It is particularly prominent in reading and writing. These impairments also mean that the brain is forced to adapt, leading to some unexpected advantages!
Dyslexic brains are different. They have broader neural connections. Research by Dr. Manuel Casanova suggests that dyslexic brain connectivity may predispose people to big picture or visionary thinking. These broad neural connections are why dyslexics' facial recognition skills are usually above average, which requires many different parts of the brain to work together. Joining distant areas of the brain is what dyslexics do best. They can draw ideas from anything and anywhere and connect different concepts together.
For this reason, while dyslexia has its downsides, it isn't all negative. Instead, dyslexia is more of a trade-off where people can take advantage of unique processing benefits on the one hand but might struggle with reading and writing on the other. Dyslexic people are not defective, but their brains are organized to display different kinds of strengths.
Advantages vs. Disadvantages of Dyslexia
Dyslexia goes far beyond trouble with spelling or reading. It is not just a reading disability like many people think. While people generally focus on the deficits associated with dyslexia, there are also areas where dyslexic people are more capable than the average person. In this way, dyslexia isn't a positive or negative condition; it just means that someone might have different strengths and weaknesses.
Neuropsychological testing is not only helpful in diagnosing dyslexia but can explain your child's unique set of advantages and disadvantages. These tests are hard to read and understand for the average person but can be very valuable. This is where asking for help interpreting the testing is essential so that you can understand your child's needs.
When explaining testing results to your child, it is vital to show them that their strengths are more important than their weaknesses. If your child has issues with low self-esteem due to being in special classes, being asked to read out loud, or mixing up word pronunciations, then explaining the why behind the struggle can help them overcome those challenges. While someone with dyslexia might struggle with these tasks, they also have a big right brain that makes connections that others don't. They are some of the best BIG picture thinkers out there.
Common Strengths that People with Dyslexia Often Display:
Understand the larger context behind an idea
Can make new, unusual, or distant connections
Inferential reasoning or ambiguity detection
Ability to recombine things in novel ways and a general inventiveness
Greater mindfulness during tasks that others might take for granted
Problem-solving
Spotting interesting associations and relationships
Recognizing similarities
Dyslexics store information like a mural or stained glass, connecting ideas like a spider web or hyperlinks. They are also exceptional at spatial reasoning. Researchers found that this skill is not compensation but rather an innate ability.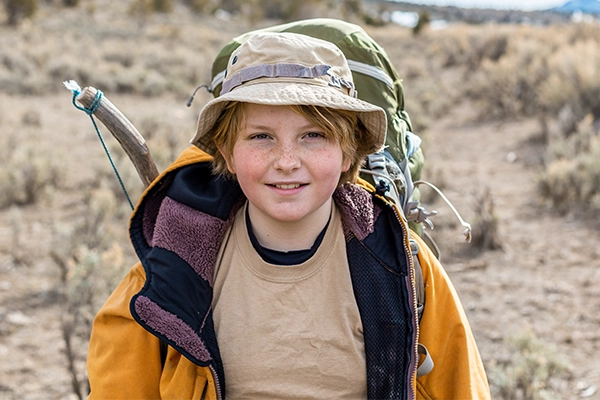 Common Challenges that People with Dyslexia Often Encounter:
While this article discusses how dyslexia does not need to be a cloud hanging over you, it is also important to be upfront and realistic about some of the disadvantages of being dyslexic. While there are ways to mitigate many of these disadvantages, awareness is the first step in overcoming them.
Phonological Impairment
A phonological impairment is a deficit in the understanding of written language in its complete form. People with a phonological impairment struggle to break down language into smaller parts, which leads to the reading and spelling issues typical of a person who has dyslexia. Some dyslexics process in non-verbal ways and have a hard time putting things into words. As a result, there's often a gap in understanding concepts and demonstrating that understanding in words. This is important for parents, teachers, and future employers to understand because nonverbal reasoning is valid. It can even be the key to creative insights. These individuals may struggle with tasks tied to language and phonological awareness but can often express themselves better with a drawing, diagram, or other forms of representation.
Procedural Learning and Procedural Memory
Procedural learning and memory have to do with learning how to do something through practice in a way that eventually becomes automatic. This is the "practice makes perfect" type of learning. Unfortunately, it is common for a dyslexic teenager or adult to struggle with procedural learning and memory.
Sadly, academics are often rooted in procedural learning and memory. This includes breaking down works, spelling, recognizing rhymes, sentence organization, and social pragmatics associated with words. Someone who is dyslexic does not often learn these types of things automatically with practice. Instead, they must use conscious compensation. That is a combination of focused attention and active working memory. This compensation works, but if the task is too complex, the working memory is overloaded because they have to actively think through all the tasks. Someone who is dyslexic will likely do better when rules and procedures are broken down into small steps. This makes them easier to master and demonstrate clearly.
Working Memory Overload
A key difficulty that comes with dyslexia is working memory overload. Basically, when someone is forced to actively focus on too many things, the dyslexic brain can struggle to keep up, leading to errors. Someone struggling with working memory overload often requires more repetitions than others to master a task or might take more time to reach the same level of mastery.
Also, someone who is dyslexic might forget skills that they have mastered more quickly if they do not practice them. So when a kid comes back to school after the summer, they might seem to forget more of what they learned the previous year.
Executive Functioning Struggles
Some people with dyslexia struggle with certain areas of executive functioning. This is caused by dysfunction in the cerebellum. This part of the brain plays a key role in things that become automatic with practice – like movement, speech, language, working memory/attention. This is one of the most frustrating aspects of being dyslexic! It feels like you have to work so much harder than everyone else. This can be discouraging. Another area of executive functioning that can be hard for a dyslexic teenager is transitions. They may have to develop new strategies to get around this when coursework changes… like the first semester of college. While executive functioning struggles can include a variety of different things, they can generally be mitigated through various strategies. It really just depends upon what works for each individual.
Finally, other areas that dyslexic people tend to struggle include; poor motor coordination, low muscle tone, difficulty with time awareness, timing, sequencing, and pacing.
Other Common Disadvantages Associated with Dyslexia
Teens with dyslexia often struggle with:
Language problems
Late talking
Mixing up words
Making up new words
Low working memory / Slow at retrieving words from memory
Mastering grammatical rules
Reading/spelling
Math
Slow processing speed
Mishearing words
Impaired motor coordination
Difficulty hearing with background noise
Following directions & procedures
Keeping information to themselves
Planning and organizing
Error detection
Time awareness
Spacing
Sequencing, focus, and attention
Understanding how words work together in groups.
Two-dimensional spatial reasoning – symbol reversal while reading, struggles with symbols in general.
There are many misconceptions about dyslexia. One of the most common myths is that it means that you aren't intelligent. In fact, most people with dyslexia have above-average intelligence. Another common myth is that every child who mixes up their letters when writing is dyslexic. Mixing up letters is actually very common in childhood and does not necessarily indicate dyslexia. A third misconception is that dyslexia means the same thing for everyone. Dyslexia is a complex condition that impacts each individual differently. No two people experience dyslexia precisely the same, but there are patterns that people tend to follow.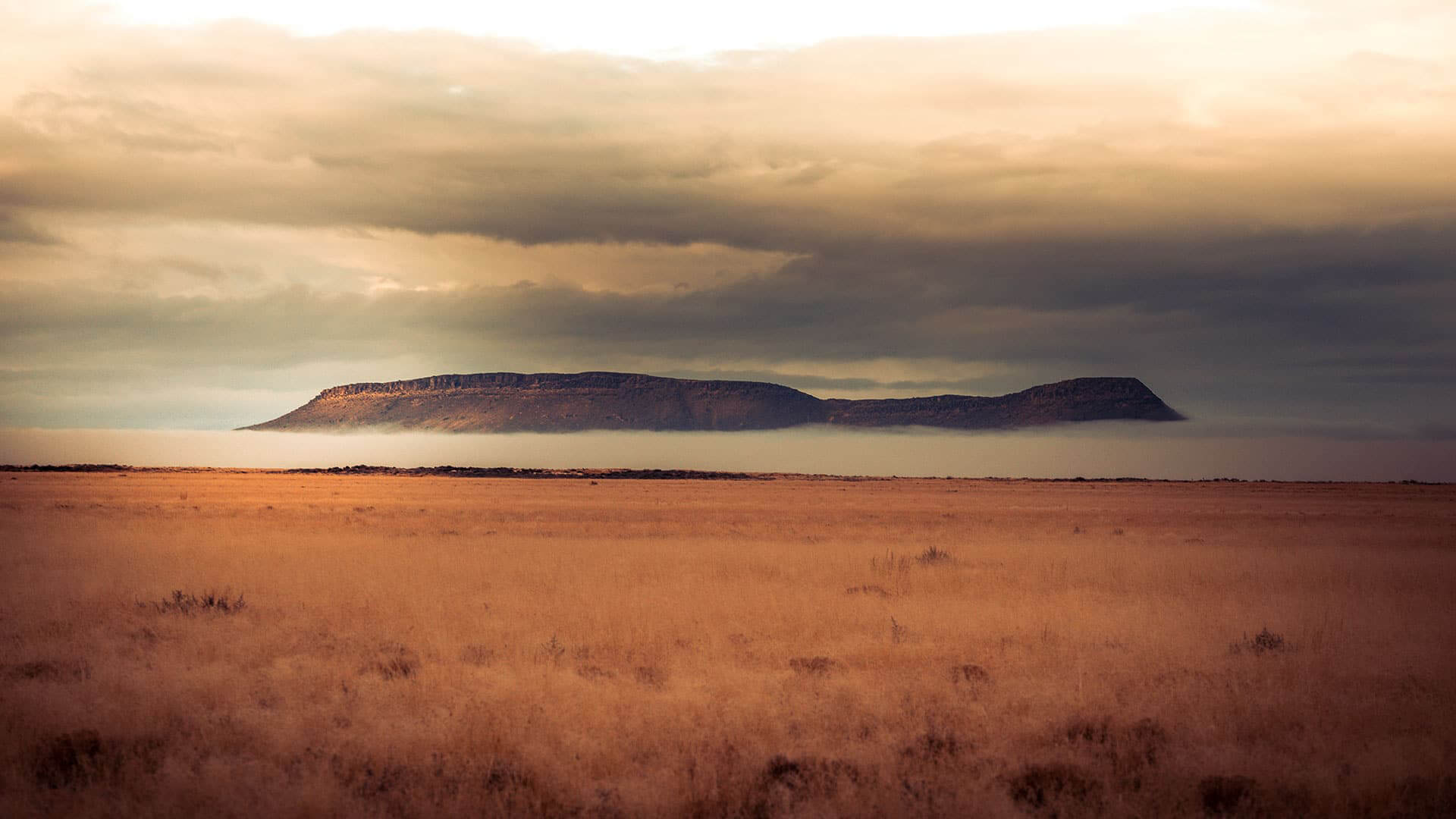 There are many theories about different subtypes of dyslexia or even confusion between diagnoses with a similar name, like dyscalculia. When you break it down, it comes down to strengths and weaknesses once again. When doing neuropsychological testing on children with dyslexia, researchers see some common patterns. This also reinforces that each person with dyslexia is unique and will have unique strengths and struggles.
The most common way to categorized dyslexia is by type of deficit. The research shows that there are three clusters of deficits associated with dyslexia. These clusters can be seen as sub-types.
Phonological Processing Deficit
A phonological processing deficit is the most common type of dyslexia. Phonetic impairment is found in 80-90 % of cases. This deficit impacts decoding abilities and sounding out words. Sometimes this type of deficit is referred to as dysphonetic dyslexia or auditory dyslexia.
People with a phonological processing deficit will have difficulty
Analyzing and manipulating sounds
Understanding the rules of phonics
Sound segmentation
Sound discrimination
Rapid Naming Deficit
People with a rapid naming deficit have normal phonological processing, but they struggle to retrieve language-based information. This is most commonly associated with problems with word recall or the "on the tip of their tongue" type experience.
With this deficit, working memory is limited and can cause issues with attention. This is one reason why many dyslexic students are diagnosed with inattentive ADHD. Structural differences in the brain again can be to blame. This difference is not well understood, but researchers guess it stems from early development when the brain forms functional networks. Unfortunately, these networks don't develop in a "well-integrated way" and create processing impairments.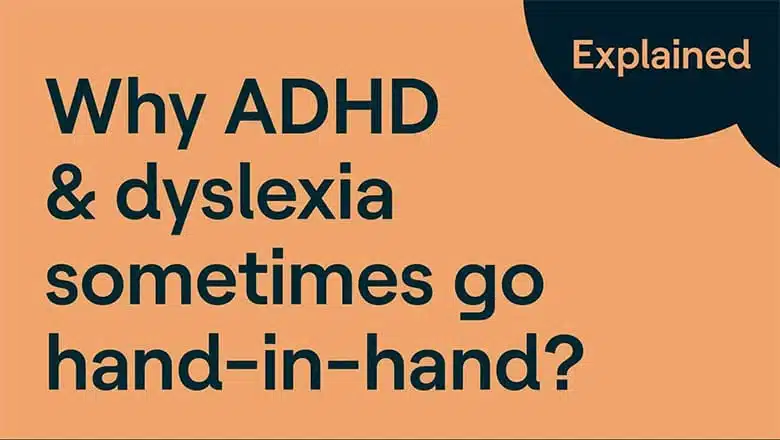 Double Deficit Dyslexia
As the name suggests, double deficit dyslexia occurs when someone has both a phonological and a rapid naming deficit. This sub-type combines the phonological and rapid naming sub-types and is the least common.
Common difficulties associated with all types of dyslexia include:
Problems with finger coordination for handwriting
Difficulties with eye movement control for reading
Difficulties with speech mussels control for speech articulation
Difficulties with language
Late talkers
Mixing up words
Making up new words
Slow at retrieving words from memory
Slow at mastering grammatical rules
Reading
Spelling
Decoding abilities
Teens with double deficit dyslexia often show problems with:
Handwriting
Written expression
Math
Processing speed
Mishearing words
Motor coordination
Difficulty hearing with
background noise
Following directions
Keeping information to themselves
Procedures
Planning and organizing
Error detection
Time awareness
Pacing
Sequencing
Focus and attention
Understanding how words work together in groups
Subtypes of Dyslexia, Organized by Strengths Instead of Deficits
While the most common way to categorize dyslexia is by deficit type, there is another, more optimistic way to do this. Rather than classifying dyslexia by deficits, it is possible to do it by strengths.
There are four types of strengths commonly associated with people who are dyslexic:
Material Reasoning
Some people with dyslexia display an increased ability to reason about the physical or material world. This includes spatial thinking, visual thinking, and navigation.
Interconnected Reasoning
Other people with dyslexia have an improved ability to spot connections between different ideas, objects, or different points of view. This can include things like pattern detection and big picture type thinking.
Narrative Reasoning
A third strength that some people with dyslexia have shown is an increased capacity for reasoning and learning with stories. People with this strength are capable storytellers, have strong personal memories, and have a talent for scene creation.
Dynamic Reasoning
Lastly, some dyslexic people have highly developed abilities to reason in complex and changing environments that include high levels of mental stimulation and the ability to predict future events with increased accuracy. People who have a dynamic reasoning strength are generally goal-directed and can understand complex systems.
Here are some other advantages (superpowers) that are associated with being dyslexic!
Strong mechanical and spacial abilities
Spotting unusual connections
Good visual/ spacial sense
Visual memory for people and past events (episodic memory)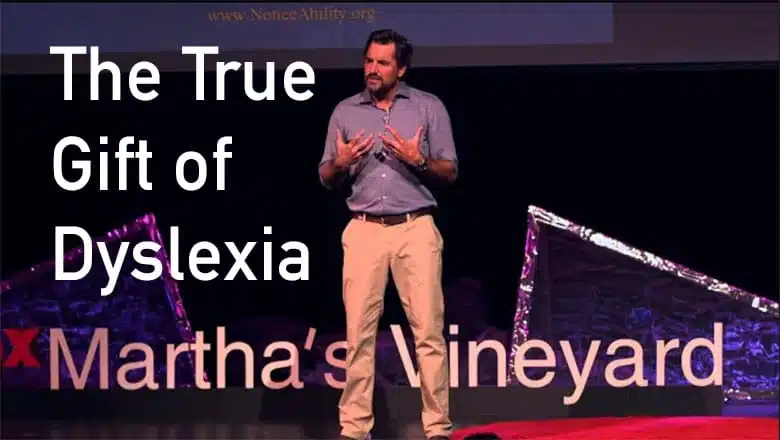 Social & Emotional Impact of Dyslexia
It is unfortunate that being "different" is often shamed. Especially in middle school and high school. Dyslexic teenagers are often in special education classes that take the place of "normal classes." Teachers and other students often single dyslexic students out. This makes it hard for dyslexic people to understand what is "wrong" with them. The social implications can turn inward, and issues with anxiety, depression, and low self-esteem can arise.
It is common for those struggling with dyslexia to also experience mood disorders like anxiety and depression. Dyslexia can often lead people to feel different from their peers and lead to challenges in a young person's primary social setting: school. These challenges can make children and teens feel different, increase stress, and struggle with low self-esteem.
Further, these challenges can cause self-doubt, a lack of self-worth and can lead to substance abuse. Everyone wants to fit in at some level, and dyslexia can make this more difficult.
Bouncing from class to class, learning different subjects, and being on time for everything. It is a challenge for people who are dyslexic. Not to mention turning assignments in on time and planning study time. The combination of time management and organization can be tricky. So coming up with a way for them to keep it all straight in a way that makes sense to them. Maybe it is having a binder for every class. Or writing it all down in an oversized planner. Having a system to keep track of it all can help them keep it all straight and get what they need to get done, done.
This is a struggle for people who are dyslexic who tend to struggle with executive functioning.
Executive functioning is a combination of skills that includes:
Proficiency in adaptable thinking
Planning
Self-monitoring
Self-control
Working memory
Time management
Organization
Executive functioning skills are expected to be mastered during the teenage years. For a dyslexic teen or others with learning differences, it can make them feel like they are falling further behind because things like organization, working memory, time management, and planning can be difficult.
Breaking the Stigma around Dyslexia in Teens
While dyslexia in teens has its challenges, it is not all negative. Dyslexia is often associated with improved social awareness. One of the ways that this manifests is excellent facial recognition. Other ways include increased creativity, and a well-developed sense of grit. Those who experience dyslexia are also known to have increased empathy and commonly show higher levels of kindness and understanding. Your child will inevitably have mixed emotions about their differences. This can be combated with pride. Remind your child to look back on the progress that they have made in carving their own path.
Parents can make a massive difference in the lives of their children with learning challenges. Their support and understanding of their struggles can make a huge difference. Parents can be advocates for their children and work with them to solve problems. Above all, parents can provide support by not shaming their children. Dyslexic teens have enough of that from their day-to-day life.
Instead, parents can provide the kind of support that brings up their self-confidence. This puts a lot of stress and responsibility on parents but is an opportunity to brighten that relationship.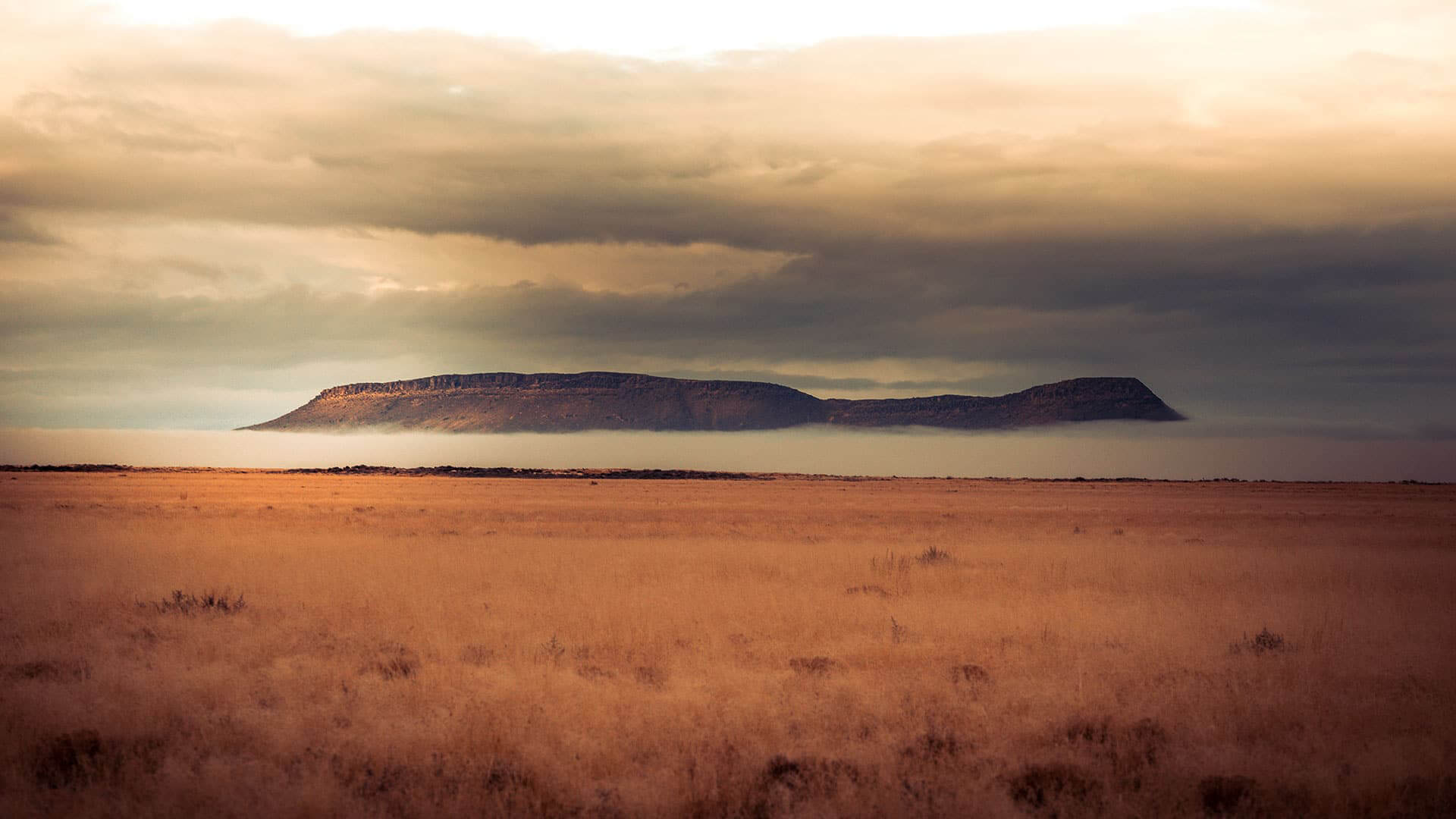 Individual Attention
The most important thing for a parent to do for a dyslexic child is to be present and involved in their life. While there has to be a balance between providing opportunities for individuality and identity development, a parent should be fully engaged in providing the best possible situation for their child's success. This can include everything from ensuring access to proper academic resources and accommodations to providing one-on-one tutoring. Finding the right balance for this role is difficult but is critical to your child's future.
Help Them Learn to Advocate For Themselves
Traditional learning environments can be difficult for people who are dyslexic. Some can even be a complete waste of time, but small changes can make a big difference. For example, sitting in front of a class, testing in a separate room, or having someone read test questions aloud. There are many accommodations that your teen will be entitled to, as long as they ask for them, and make sure that others follow through.
Work with your child on how to be articulate and how to communicate their needs. This can often be an intimidating or uncomfortable part of the process, but it is critical for their success. Good communication skills are also likely to carry over into other areas of their life making the time invested an even better value.
Areas of Focus to Help Your Teen
While dyslexia is categorized as a learning disorder, it can also have significant impacts on one's emotions. The emotional side of dyslexia is important to acknowledge to promote the healthy development of coping skills in children and teens.
Self-Efficacy
One of the emotional impacts associated with dyslexia is decreased self-efficacy. Self-efficacy is the belief in one's ability to achieve goals and succeed. For someone with dyslexia, there are going to be tasks that are always going to be challenging. Often for children and teens, these are tasks found in school, including reading and procedural learning. When faced with one of these challenging tasks, children and teens often require extra time or different kinds of support to succeed. Repeated struggles in these tasks can lead someone to doubt their abilities and decrease their overall self-efficacy.
Developing a Growth Mindset
A fixed mindset is a state of being where someone believes that their abilities are static and unchangeable. For example, when diagnosed with a learning disorder like dyslexia, people can often fall into a fixed mindset. This means that they believe that their learning disorder limits them from succeeding in certain areas. In reality, while someone with dyslexia is unlikely to win a spelling bee, they can succeed in many other areas as long as they believe that they can and develop a growth mindset.
Overcoming Failure
While there are some emotional challenges associated with dyslexia, there are also some positive emotional outcomes. Being dyslexic means getting comfortable with the idea of failure. This comes out of the learning challenges that children and teens often face in school. The positive of this is that people who are dyslexic learn to overcome the fear of failure that often paralyzes the average person. Rather than avoiding risks due to fear of failure, people who are dyslexic are generally not risk-averse. This can lead to positive outcomes, which can be seen in the fact that many successful entrepreneurs are dyslexic. While starting a business has many risks, someone who is dyslexic is more likely to take on that risk and potentially reap the benefits.
Resources to Help Your Dyslexic Teen
There are many resources that your child has at their disposal when managing their dyslexia. One of the most important but often overlooked of these resources is your state's disability office. State disability offices can provide professional services and tools that help your child. They are experts in this area, and it is their job to advocate for people who have learning differences and physical disabilities.
In the past, helping someone overcome the challenges of dyslexia meant teaching them different approaches and strategies of learning. While this is still an essential part of overcoming these challenges, there are now technological tools available that help someone who is dyslexic to work around their learning disorder. These tools mean that someone who is dyslexic doesn't have to struggle as much as they may have in the past. There are now ways to make learning easier!
Spell check was one of the most significant technological developments for those with dyslexia. Before spell check, there was no easy way for someone to tell when they mixed up letters while writing or typing. While spell check changed all of that for the better, it has not been a panacea. Spell check still has some shortcomings. Grammarly addresses a lot of these shortcomings. Grammarly is an improved spell check that catches more than just spelling mistakes. Grammarly can check for things like spelling, grammar, tense, tone, and even simplicity. It is an excellent tool for someone who is dyslexic and can help in school, work, or personal settings.
Smart Phone
Smartphones have a few useful features for someone who is dyslexic. The first of these useful features is the speech-to-text function. This function allows the user to talk into their phone, translating that speech into written text. There is no need to write anything down. This is particularly useful for writing short text messages or emails. The next useful feature is text to speech. This can be great for reading text messages or emails. One of the struggles people who are dyslexic have is misreading messages. Enabling this feature can save them from written communication issues.
Reading & Writing Programs
One of the most difficult challenges for someone with dyslexia is reading at a level and pace comparable to their peers. No matter how much time someone puts in, they will often have to put in more effort than their peers in reading. One type of tool that can help with this is a reading program. There are many different reading programs out there, but they all function in a relatively similar way. These programs take written text and translate it into audio. So, instead of struggling with the written words, the reader can listen to the text at a speed of their choice.
Kurzweil 3000 is the most highly recommended reading program for text-to-speech functionality on the market. While Kurzweil 3000 is an expensive program ($700/year is the cost of the subscription), many school resource or disability offices will fund the purchase of this program for qualifying candidates. Kurzweil 3000 is particularly useful because it has a Google Chrome plugin allowing it to be used seamlessly with web browsing.
One of the most useful writing programs for speech-to-text functionality is Dragon. Dragon is a user-friendly piece of software that can help people who struggle with writing to get their ideas down on paper with less effort. This can help people keep pace with their peers in school or work.
Smartpens
Livescribe SmartPen is a helpful tool for dyslexics because it transcribes handwritten notes in real-time, acts as an audio recorder for lectures, and syncs your written notes with the audio for your future reference. There are also other kinds of smartpens with different functionalities that may fit your needs better.
Day Planners
A planner can help with the executive functioning challenges that your teen might be facing. While a physical planner might seem old-fashioned, the process of taking physical notes can sometimes help get things in order. If a physical planner isn't working, there are many virtual planners available on phones and computers. These can be particularly useful for someone who is dyslexic because they pair well with text-to-speech and speech-to-text functions on these devices.
Kindle
While this is a simple solution, Amazon Kindle or other E-Readers have text-to-speech functions that allow easier reading access. This can be for school, work, or pleasure and make reading less intimidating and even fun.
Accommodations for Dyslexia
There are many accommodations that dyslexic teens can take advantage of, depending on their testing and individual needs.
These accommodations include:
Time and a half for testing
Individual testing rooms
Audiobooks
Text to speech software
Test reader (someone who reads the test to the student)
Someone to help take notes
Calculator
Scantron free testing
Smartpen
Recording lectures
Accommodations are an important step for dyslexic teens to find success at school. Finding the right combination of accommodations can be the difference between success and failure for your teen. It is important to ask questions and find solutions that help your teen to reach their potential.
"Special" Education
Many parents of dyslexic children are familiar with the special education offerings of public or private education. Here is a quick refresher and also additional information to help navigate this world.
504 Plan
A 504 plan is not specifically for individuals with learning disabilities. Person's who qualify have a physical or mental impairment that substantially limits one or more major life activities. As dyslexic persons, a 504 plan allows for them to remain in the classroom with accommodations. Therefore, a 504 plan can be less stigmatizing.
Independent Education Plan (IEP)
An Independent Education Plan is a common academic intervention. Many parents may be familiar with IEPs since they require parents' involvement. An IEP means many things for a child or teen during school hours. For example, it could qualify them for special education classes, neuropsychological testing every year, and other types of special treatment like extra time on tests or taking tests in a remote area with minimal distractions. While these can contribute to a child's academic success, many parents are led to believe that the school and their accommodations are all that needs to be done. In reality, for many people with dyslexia, that is not the case. Many dyslexics need additional support outside of their IEP.
When learning is removed from the walls of traditional schooling, many dyslexic students excel.
Additional Support to Consider
Outside tutoring – Dyslexic people tend to do well with one-on-one individual attention. Relieving social pressure in the learning process can help kids who might be embarrassed when they need clarification. When selecting an outside tutor, it is important to hire someone patient and understanding of the child's struggles and strengths. Someone who can help them overcome struggles and be non-judgmental about them.
Private neuropsychological testing – To clearly understand your child's strengths and weaknesses, neuropsychological testing outside of the school environment can add a lot of clarity. This kind of testing can lead to a proper diagnosis and successful early intervention. But just getting the test done and reading the recommendations isn't enough. It is important to have someone who understands testing sit down and explain the results. Then for you to interpret those results to your child in a developmentally appropriate way.
For example, explaining that they may have a poor score on spelling and math is not as important as their IQ being 25% above average. Dyslexic people are used to others questioning their intellect and, in turn, doubting themselves. Having a piece of paper that proves that they are not only smart is key for their self-confidence.
Having an idea of their own strengths and weaknesses can be great for their self-esteem but also can provide a direction when it comes to future planning. It can help them choose classes that they can excel in or a school they want to go to, or even a career path that suits their unique talents.
How to Advocate for Your Teen
Being an informed advocate for your child is essential for them to succeed academically. Further, it is important to teach them how to advocate for themselves. Advocating for oneself can be hard for teens because it signals themselves out and highlights their learning differences. Still, developing good communication with your child's teachers is the best way to advocate in a school setting. This helps teachers to become more aware of their student's learning differences and lets them prepare accommodations for students who need them.
Teaching Teens to Advocate For Themselves
Even though dyslexia is common, people often do not understand what it means to be dyslexic and how to support someone who is dyslexic. Teens need to learn to navigate these challenges in school for themselves to develop the necessary skills for when it comes up in college or a future job.
What Dyslexic Teens Need to Learn:
Tools they need to succeed – reading programs, text to speech
Funding that is available to them
Rights they have and how to tell employers what they need
Resources that they can reach out to for guidance or assistance when needed
The Individuals with Disabilities Education Act 2004 (IDEA), Section 504 of the Rehabilitation Act of 1973, and the Americans with Disabilities Act (ADA) define the rights of students with dyslexia and other specific learning disabilities. These individuals are legally entitled to special services to help them overcome and accommodate their learning problems. Such services include education programs designed to meet the needs of these students. The Acts also protect people with dyslexia against unfair and illegal discrimination.
College and Career Considerations for Teens with Dyslexia
Sometimes traditional schooling doesn't work out for a dyslexic individual. Work experience and on-the-job training become the way to meet their goals. As a result, dyslexic people's careers often are full of twists and turns. Sometimes it looks like their lives don't make sense unless you really understand the connections between each point.
When looking into colleges, it is important to visit their disability center in the application process. Some are great and help guide you through the college experience; others can be a hindrance to success.
Also, keep in mind colleges often give tuition assistance and tuition waivers for people who are dyslexic or have other "learning disabilities." It is important to know that this process can take a while to work through. Make sure to get started as soon as possible. You will need to provide testing, IEP information, etc. It is recommended to start looking into this a couple of years before college. Early planning can ball rolling and maximize their benefits.
Treatment Options For When Teens With Dyslexia Need Extra Help
Dyslexia should not be looked at as a disorder but a different way of thinking and learning. It can be hard to look at it that way when you are young and struggling through school, among other things that go along with being a teenager. When things get too overwhelming for teens there are options that can help them become the best version of themselves.
Programs like ThreePeaks Ascent can provide teens with dyslexia the chance to step outside the classroom and learn life skills that go far beyond it.
One of the greatest benefits of the ThreePeaks program is the increase in self-efficacy that students experience. This can especially benefit teengers who are dyslexic. Nature-based therapy has consistently been shown to improve self-efficacy through a process by which youth are exposed to seemingly impossible challenges, in novel environments, and through guidance, hard work, and grit, they can find success. Studies on self-efficacy indicate that efficacy beliefs are the best predictor of future performance; therefore, by addressing these issues through our nature therapy program, one can effectively improve the chances of future success.
Another thing that ThreePeaks helps students with is building grit and resilience. Grit is about perseverance, passion, and determination when things get hard. Resilience is about having the skills and experience to bounce back from setbacks and struggles. Together, ThreePeaks Ascent's reliance on clinically advanced methodologies and the opportunities for growth provided by adventure and nature are a powerful combination.
ThreePeaks Ascent uses a dynamic approach that is evidence-based. ThreePeaks provides accurate mental health assessments, so you can be assured that your teen is getting the help that they need. Neurological testing can be done on-site and interpreted so that their unique set of strengths and weaknesses can be outlined. With this awareness they can have a deeper understanding of themselves. ThreePeaks provides direction, space and time that is unplugged from the normal everyday distractions.
At ThreePeaks Ascent parents get the coaching they need to support their child best emotionally, and academically.
If you are considering professional counseling and think that a nature-based therapy program might be a good fit for your teen, reach out to the ThreePeaks Ascent's admissions team. They are available any time to answer all of your questions. Give them a call today at 435-272-1280.
Benefits of a Nature-Based Short-Term Residential Treatment Program
Being immersed in nature can have a profound impact on a teenager. It improves their mental, emotional, and physical health.  Combined with a proven clinical approach, a therapeutic experience helps teens heal.  Here are specific benefits your family can expect to see while your teen is in nature-based short-term residential treatment.
The first stage of effective short-term residential treatment focuses on assessment and stabilization.
1. Assessment 
By observing your teen in a novel environment, our experienced therapists gain a deep understanding of what is really happening with your child. Research indicates accurate mental health assessments can lead to a 20% reduction in the number of days in treatment.
2. Stabilization 
Mental health stabilization provides a safe environment to deescalate your teen's level of distress and/or reduce their acute symptoms of mental illness. Until teens feel genuinely safe, they cannot begin to heal. One therapeutic modality emphasizes that "Cues of safety are the treatment" and "safety is defined by feeling safe and not simply by the removal of threat." It is not enough to merely tell a teen in crisis that they are mentally and emotionally safe, they must actually feel and believe it.
Once your teen feels safe, our wilderness-based residential treatment program provides a novel and challenging environment that disrupts their unhealthy patterns and behaviors. Behaviors that either:
cause your teen's mental & emotional health struggles
or that your teen has developed as a negative way of coping with their struggles.
The second stage of an effective residential treatment program focuses on engaging teens in the therapeutic process and empowering them with the skills needed to thrive.
1. Engaging Teens in Therapy (even if they've been resistant to it before)
The ThreePeaks Ascent treatment program is designed to re-engage teens in healthy adolescent development. When your teen attends a short-term residential program, they are taken away from negative distractions they may have at home. They engage in treatment in a way that would not be possible in any other setting.
Your teen will participate in individual, group, and family therapy sessions while in treatment. This allows them to process their behavior as well as make changes in their personal life and family relationships. They are also able to learn from their peers, realize they are not alone in their struggles, and gain motivation to make changes.
We've found that by the time of discharge, 90% of teens were actively engaged in treatment. When contacted six months after treatment, most of these teens maintained the motivational progress they made during treatment.
2. Empowering Teens Through Skill Development
As your teen engages in the therapeutic process, they'll start to see huge progress. But for long-term healing, it is not enough to only alleviate your teen's struggles, we must also empower them with the skills needed to thrive in life. These skills include:
Self-awareness skills like a growth mindset, identifying one's feelings, developing interests & sense of purpose
Self-management skills like emotional regulation, self-motivation, resilience, setting & achieving goals, planning & time management
Responsible decision-making skills like showing curiosity & open-mindedness, anticipating & evaluating the consequences of one's actions, internal locus of control
Relationship skills like communicating effectively, seeking & offering support, resolving conflicts constructively
Social awareness skills like showing empathy & compassion for others, taking others' perspective, recognizing strengths in others
Your teen is powerful, intelligent, and capable. They are among the leaders of tomorrow. That is why the third stage of our short-term residential treatment program focuses on helping teens redirect their previously misused potential toward developing mastery in life.
Philosopher Friedrich Nietzsche observed years ago, "Happiness is the feeling that power is increasing—that resistance is being overcome." When teens develop competence and mastery they:
gain self-reliance and self-confidence
become more resilient
have a greater sense of meaning and purpose
and better resist negative emotions.
Overall, building mastery helps teens develop a positive mindset. Because they feel competent and in control, they go from feeling, "I'm not capable" to "I can do this!"
Additional References & Mental Health Resources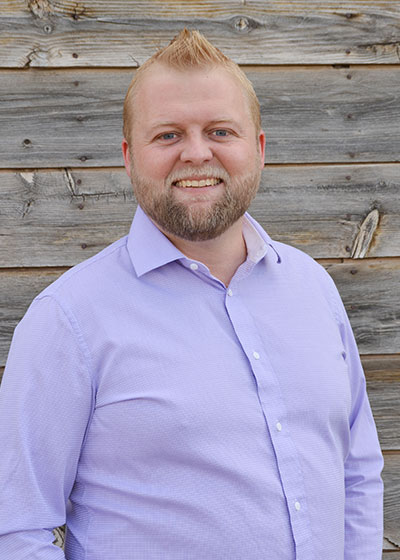 Steven DeMille, Ph.D. LCMHC
EXECUTIVE DIRECTOR
Steven DeMille is the Executive Director of ThreePeaks Ascent. He is a Licensed Mental Health Counselor. His educational experience includes an MA in Mental Health Counseling and a Ph.D. in Counselor Education and Supervision. His research focus is on Nature-Based Short-Term Residential Treatment, nature, adolescent development, and counseling ethics. He is actively involved in the counseling and psychology profession and holds regional and national leadership positions. He publishes and presents on Nature-Based Short-Term Residential Treatment and the use of the outdoors. This is done around the world at the national and international conference levels.